Ministry of Defence (MoD) recently unveiled the Defence Procurement Procedure (DPP) 2016, which will be effective from March.
The new policy aims at giving a boost to the Make in India initiative, a greater role for the private sector, and a big push to the medium and small scale sector.
What are the key features in it ?
It has also brought down the

Acceptance of Necessity (AoN)

validity to six months from earlier one year, which means that the forces will have to issue tenders faster.
The significant change in the DPP has been the decision to

raise the contract threshold of Rs 300 to Rs 2,000 crore for offsets.

This means that only those deals which are worth over Rs 2,000 crore will have an offset obligation. (Reason given :- offsets increase the cost of the product by 14-18 per cent.)
What are 'offsets'? Offsets are basically benefits provided to a buyer by a seller. For example, the technology provided to domestic industries by a foreign vendor selling equipment to India. In India, the offsets policy was introduced first time in Defence Procurement Procedure (DPP) 2005. Later several revisions were made. The DPP 2013 states that the objective of the defence offset policy is to development of domestic defence industry to make them internationally competitive enterprises.
to fund Indian private entities in

Research and Development

to encourage more local development.
Department of Defence Production will fund up to

90 per cent of the R&D. Remaining 10 per cent of the development cost would be reimbursed, if the RFP for the equipment developed is not issued within 24 months

from the date of successful development of prototype.
a new category called the

'IDDM' or 'Indigenously Designed, Developed and Manufactured' platforms

has been created. This category, with at least 40 per cent indigenous content, will get top priority and will be first to be chosen for tenders.
Under the new DPP, Make (Indian) category has been divided into three parts.
1.
In the first,

government funding has been increased to 90 per cent

of the project cost.
2.
In the second category,

companies would put their own money into a project

(and thus be spared the ministry's oversight), while being assured of orders for a successful development.
3.
The third category reserves

projects worth less than Rs 3 crore for the small-scale industry

, which is where high-technology innovation traditionally occurs in defence.
only firms with majority stake and controlled by resident Indians will be eligible for projects under Make category.
Now lets do the ANALYSIS which UPSC expects us to do !!
Ok lets talk about the GOOD part of it first !
Perhaps the most far-reaching change in DPP-2016 is the

recognition of indigenous design and development as more important than manufacturing components

as per blueprints given by foreign vendors. While manufacturing indeed creates blue-collar jobs, and a manufacturing ecosystem is essential for a defence industry; it is the design and development of systems and weapons platforms that create

strategic and technological autonomy

, and long-term self-sufficiency in defence. It is one thing to manufacture aerospace and defence components for global defence supply chains, and quite another to design and develop a fighter aircraft, even one with many foreign components, systems and sub-systems. Besides

strategic autonomy

, indigenous design and development create

intellectual property and white-collar jobs

for India's large scientific and technological community.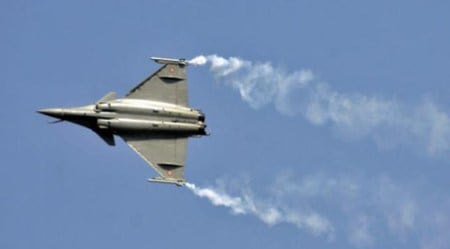 The incorporation of a new procurement category into DPP-2016 - termed Indigenous Design, Development and Manufacture (IDDM) - and

the top priority

it will enjoy in the procurement hierarchy, signals new intent.
Abhi thoda gaali dena toh banta hai ....so herez the Criticism !!
Business standard

has questioned the

ministry's decision to raise the offset threshold from Rs 300 crore to Rs 2,000 crore.
According to it, there will be few buyers for the ministry's rationale that offsets raise the cost of equipment by 20 per cent. If that were indeed so, why have offsets been imposed on contracts worth more than Rs 2,000 crore?
The reality is that the defence ministry has not been able to formulate suitable offset demands, contract them effectively and account for the fulfilling of offsets obligation. It would be a pity if defence manufacturers are denied orders because of this inefficiency.
The Hindu

says

the DPP is an

incremental improvement

over recent efforts to reduce India's import dependence, which stands at 65 per cent of total defence procurement, to help create a robust military industrial complex within the country so this

INCREMENTAL STEP is not enough.

It says it is imperative that India succeeds at the earliest in creating a cutting-edge domestic military industrial base.
There are two key impediments to India's private sector becoming active participants in defence R&D and production:
1.
the
monopoly enjoyed
by defence public sector units, and
2.
the
favours that foreign suppliers enjoy
.
DPSUs are the workhorses of the sector as well as the biggest drag on indigenous military research. A significant
number of them are merely assembling foreign kits
. Given India's over-dependence on foreign military vendors, several biases have crept in favouring them in procurements.
A foreign vendor gets most of his payment on

self-certification of project

progress, while Indian vendors have to wait for a

government inspector's certification,

which can delay payments by several months.
A foreign vendor enjoys upfront

customs duty exemption

, while the excise duty exemption for a local supplier is a

reimbursement months after

he has supplied an item.
The new DPP may work towards expanding the number of participants in military tenders, but it may not help dramatically improve the present environment for all participants.
Going by the present trend, the $100 billion and more that India will spend over the next decade will mostly end up in foreign markets. Political boldness and radical reform are needed in defence procurement. Neither is visible in the new DPP.
The DPP 2016 is truely a sincere effort towards indigenisation of the defence sector in terms of design, research and development. This policy has raised the ANIMAL SPIRITs of the domestic players mainly SMEs who want something to do in Defence sector. The prudence now lies in making this policy be functional and implemented with flexibility. This policy also has the potential to turn our PSUs which have turned in White Elepants into Golden Gooses. This can be a first step towards turning India into a defence equipment exporter from a defence equipment importer and definitely it boosts MAKE IN INDIA (need not tell that )..!!!
Manohar Parrikar proves himself to be the next Yashwant rao Chawan of India who to took to indigenisation of defence (post 1962 defeat) , he too was someone new Delhi like Parrikar and handpicked by Nehru as Parrikar by Modi !!