Just Dial has cracked the Indian market. Now, flush with VC money, it's eyeing the local directory services market in the US.
A
phone number. A website. 240 CITIES. 3.5 million listings. 25 million users. That, in a nutshell, is Just Dial. The free search service has become the advertising medium of choice for small and medium local businesses. And it has become the search engine of choice for millions looking for anything from automobile spare parts to zinc plating services. Helping the twain meet has proved very lucrative for Just Dial—it recorded revenues of Rs 134 crore in fiscal year 2010.
VSS Mani, Just Dial's founder, started the talking yellow pages service in 1996 with just Rs 50,000. It had a shaky beginning but took off on the back of the mobile and Internet revolution in India. Along the way, the idea found takers in California-based Sequoia Capital, Hong Kong-based SAIF Partners and New York-based hedge fund Tiger Global, who together injected Rs 122 crore in the company. Today, it has made the telephone directory obsolete and become the Google of local search in India.
The venture capital funding has emboldened Mani to widen his horizons. He's cracked India and now, flush with funds, he's eyeing foreign shores. The plan is to launch a similar service in other English-speaking countries such as the US, Canada, UK, Australia, New Zealand and Singapore. For starters, he's looking at the US, and at leveraging Just Dial's low-cost base in India to serve Americans.
"There will be no extra capital expenditure for us," says Mani, referring to the company's huge office space of 175,000 sq ft across India. "We will have services at night, when our facilities lie unused. That is the immediate plan."
Lucrative Market
The small business advertising market in the US is valued at $50 billion, says Mani, adding that there are currently around 2.8 million businesses shelling out cash for local directory listings. "So, in terms of revenues and opportunities, it's huge."
Initially, Just Dial will offer only phone-based services in the US. The modus operandi will be much the same as in India, to begin with, insist the top brass. The business model followed here is simple: local businesses pay a fee to feature in Just Dial's database and website (the site receives over 225,000 hits a day, on average, claims Mani). The fee can vary from Rs 3,000 to a few lakh rupees, depending on how extensive the promotion is. People calling Just Dial for information get it for free, either via voice, SMS or email. The company also gives them leads to other vendors who can meet their requirements, thus generating business for its clients.
Today, Just Dial is adding 200,000 business listings a month—from doctors and veterinarians to plumbers and wedding planners, every service is plugged into the Just Dial directory. And its user base of 25 million people is steadily growing.
Just Dial doesn't have much competition at the moment. Its nearest rival is Bangalore-based Asklaila.com, which operates in 17 cities and charges advertisers anywhere between Rs 5,000 and Rs 50,000 per year for a listing. But considering that the driving force of the business is a database of phone numbers, it could face lots of competition from copycats in the future.
Feeling Its Way
The plan to go overseas has been in the works for some time now. In fact, Just Dial Inc, the front-end for the company's US operations, was incorporated three years ago. The toll-free number in the US—1-800-Justdial—has been set up and the company's office in Malad, Mumbai, is taking test calls. The service covers the entire country, so callers can seek information about any business in any part of the US. (Just Dial also has a single number for the whole of India, with some cities also having local numbers).
The company says it will go by its experiences in India while finding its feet in the American market. "It will take us at least six months to learn about and begin understanding the US market," says Srinivas Koora, Group Vice-President, Finance, Just Dial. Sanjay Tiwari, CEO of Juxt Consult, a market research agency, concurs. "How many clients are willing to pay; and who would want to come on the platform—it all boils down to understanding the market," he says.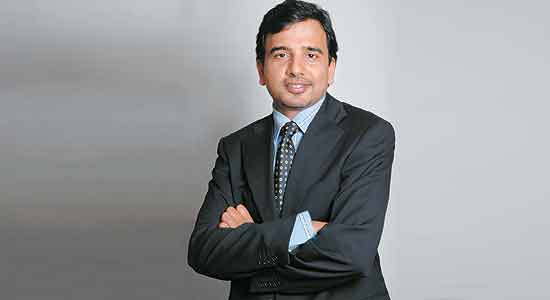 Mani believes the culture in the US will make a huge difference. Unlike Indians, who like to ask friends, family and neighbours for help, Americans prefer calling a hotline, he says. Phone-based services "will be our differentiator, as there is none like us there."
But the company is certain to face competition from the 411 service, which has long been the mainstay of local directory assistance in the US. However, unlike Just Dial, which is operating a toll-free number, 411 services charge customers $1-2 per call. Mani is banking on the free service appealing to callers.
"The local directory service in the US is a $6 billion industry. The market size for Just Dial kind of services can be a multiple of that, given the value of the leads to businesses," says Sandeep Singhal, Managing Director of Sequoia Capital India.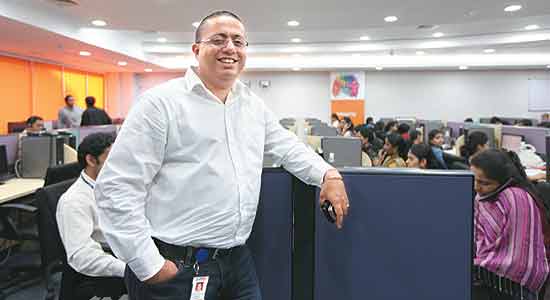 There are also quite a few interactive voice response (IVR) directory services in the US, such as Google's 411 service. However, these automated services operate on the basis of speech recognition. "It's hard for a business to get good leads out of IVR directory services. Their penetration is only 20%," says Sushil Raney, Vice-President, US operations, Just Dial. On the other hand, Just Dial can screen and send advertisers genuine leads thanks to its manual service, says Mani.
The company will charge advertisers $3-$4 for every call they get through its service. Currently, 411 search companies charge clients anywhere between $1 and $10, depending on the service.
Limiting Capex
A local directory services company's business prospects are dictated entirely by the size of its database. That's a lesson Just Dial learnt in India. And so, last February, it bought business listings from Acxiom, an interactive marketing services company.
| | | |
| --- | --- | --- |
| | | |
| | A local hotline's business prospects are dictated by the size of its client database. That is a lesson Just Dial learnt in India. | |
| | | |
Says Sandipan Chattopadhyay, Chief Technology Officer, Just Dial: "In India, we built our database of 3.5 million over years. In the US, which is an organised market, we started out with a 21 million headcount at the outset. We simply bought it." Investments in the US are otherwise largely being limited to connectivity and IT, says Vishal Parekh, Assistant Vice-President, US Operations, Just Dial. The company has spent about $2-3 million thus far on software.
On the connectivity side, the company is tying up with vendors. Typically, it would need an SMS gateway to send messages. However, this is an expensive proposition in the US, says Raney. In India, it costs Just Dial only 8-9 paise to send a text message. In the US it would be as much as 88 paise.
"We have a deal with a vendor where we pay only 25 paise . But, of course, we have to give a commitment of a certain amount of business for that," adds Raney.
Just Dial has tied up with Bandwidth.com for calls. It will act as a bridge for both incoming and outgoing calls. In India, calls are being routed through Tata Communications.
Although Mani has no plans to operate a call centre in the US, he is not averse to the idea if the cost is not more than 30-40% higher than his Indian operation (Just Dial's operating cost in India currently amounts to around Rs 9 crore a month). Either way, however, he insists the company will establish itself in America.