The international tourism industry --- $1.4 trillion behemoth (2014

statistics

).

Worldwide revenues have nearly doubled between 2004 and 2014.

In 2014, the world's top five tourism superpowers - the US, France, Spain, the UK, and China - together accounted for nearly 27 per cent of tourist arrivals and 33 per cent of tourism revenues worldwide.
India is a large country with a rich history. The presence of this history is seen in the innumerable heritage sites available throughout the country. India also has a rich religious diversity and history. Almost every town and Village is dotted with incredible architectures of ancient past. There are innumerable hills, mountains, rivers, lakes that offer tremendous tourism possibilities. Add to this the need for modern amusement parks, water parks and theme parks. And combine the wide variety of handicrafts and other crafts.
India succeeded in increasing its international

tourism arrivals

over two-fold and

revenues

over three-fold in the 2004-2014 decade, without putting in a serious effort.
The number of tourists visiting India is slowly increasing every year. There were 10.8 per cent more

tourist arrivals

in 2016, as compared to 2015.
India received

7.68 million tourists in 2014 and earned $20.76 billion in revenue,

less than far smaller countries and territories such as Macao, Hong Kong, Thailand, South Korea, Australia and Switzerland, just to name a few.
India received

only 6 tourists per 1000 people

, with even disaster-ravaged Haiti, sanctions-stricken Iran and Myanmar, drug war-torn Mexico and Colombia, repressive Saudi Arabia, and neighbouring Sri Lanka performing far better.
What can be done to AUGMENT TOURISM Industry in India ?
One Well Maintained Historic Archaeological Monument Per 10 Million People
India has thousands of incredible archaeological sites that need restoration and maintenance. Thousands more lie undiscovered.

Every state should develop one such site per 10 million people, giving India a total of 130 such monuments, instead of just the Taj Mahal and a handful more.

The monuments should be professionally restored by experts, using original materials. The Archaeological Survey of India, which is tasked with protecting and maintaining India's ancient monuments, and has produced truly great luminaries such as professor B B Lal in the past, does not have the know-how, the state-of-the-art technology, and the world-class expertise needed to maintain and restore our ancient heritage.

The disastrous way in which the Bandra fort and the numerous ancient

caves and monuments

in Mumbai have been

handled

is a case in point. Foreign experts should be hired to lead the

restoration teams

, and as consultants and mentors to train the next generation of Indian experts.
A case of Shanivaar Wada !
-- there are many palaces and old buildings in Pune, and those are in a very bad shape.
'Shaniwar wada' which was once the epitome of power of Peshwas
,
is now almost in ruins. There is just an outer wall which exists. The entire internal structure is said to be burned in fire. It is said that the old maps of this palace are still available. Various old documents have references of the interiors of this place. If re-built, this will be the biggest tourist attraction of the town.
The famous Shakespeare's Globe theatre in London was burned in fire, but was rebuilt and is one of the famous attractions of London. Then why can't we renovate and restructure our ancient monuments and palaces?
Create experiences, not sightseeing spots
If you closely notice, many tourist destinations around the world are merely made up of created experiences. Be it botanical gardens, architectural monuments, backwaters, the Himalayas, the tourism ministry should see the potential of a place to attract tourists rather than merely banking on the natural beauty of a place.

The tourism industry which includes the government and private players, need to manipulate destinations as experiences and not sightseeing point alone.

For instance, steps can be taken to make the tour replete with

tour guides, activities for the children, culinary tours, interactivity for the tourist with the culture of the place, world class yoga institute , world class dance institutes, world class theatre institutes , world class music institute, world class museum, world class film insitute etc. Let's see each of them below one by one !
A World-Class Museum

Consider the beautiful city of Geneva, Switzerland, which has a population of less than 2 lakh people.

It has more than 40 museums and 50 art galleries, all exquisitely maintained. The city is an art and culture lover's paradise. One can spend a month there and still not be able to fully experience all the cultural delights the museums and galleries have to offer. Is it any surprise that Switzerland attracts more tourists per year than its entire population?

A world-class museum is an affirmation of pride in one's history and culture. It is a tourist magnet.

The Met in New York City, the Louvre in Paris, and the Egyptian Museum in Cairo immediately come to mind.

Not only do these museums increase their countries' international reputation and soft power, they also keep tourists on location longer, encouraging them to spend more money in the local economy.

Every state must develop one world-class museum. It should be modeled after the worthies mentioned above or any other internationally renowned museum. It must showcase the state's archaeological, historical, natural, and cultural heritage.
A World-Class Culinary Institute
Despite having possibly the world's greatest variety of regional cuisines, India doesn't have

a single internationally recognised chef or Michelin star restaurant, unlike other competing Asian countries.

The reason for this is simple: India does not have professional, world-class culinary institutes. The numerous cooking schools run by amateurs and enthusiasts (including some local "celebrity chefs") do not count.

Every state must develop one world-class culinary institute, modeled on a top institute such as the

Culinary Institute of America

.

It must train budding chefs according to international standards, as well as develop and augment the state's local cuisine. It should have on-campus restaurants and cooking classes for tourists, the revenues from which should be utilized for running it.
A World-Class Film Institute
India's film industry is closeted, myopic and one-dimensional. It does not represent the real India

. It is not taken seriously internationally. This must be changed, by creating a world-class film institute in every state, modeled after the top schools in Europe and America.

It should teach students the various aspects of film making such as film production, broadcasting, cinematography, editing, audio engineering, digital media production, animation, film history, etc.

Students should be encouraged to use the local language and explore subjects of local interest.
A World-Class Theatre Institute
It should be modelled after the best theatre and drama schools in Europe and America. It should teach students theatre, drama, and acting, and collaborate with the film institutes.
A World-Class Music Institute
India is home to the world's oldest, greatest, and most sophisticated classical and folk music traditions, all of which are on the verge of dying out. Great, iconic musicians and vocalists such as

Pandit Ravi Shankar, Nikhil Banerjee, Bhimsen Joshi, M Balamuralikrishna, and many others have passed away, and India is no longer able to produce new musicians capable of filling the void.

Each state must have a music institute tasked with reviving India's classical and folk music and instruments, helping bring them in the modern, 21st century context, and helping the state develop a high-quality music industry independent of monopolistic and increasingly culturally irrelevant and creatively bankrupt film industries such as Bollywood.
A World-Class Dance Institute
A small country like Spain receives more tourists per year than its entire population, fuelled to a large extent by the worldwide craze for its national dance,

Flamenco

.
Interestingly, Flamenco owes its origin to Spain's Indian-origin

Romani people

, and has much in common with India's classical

Kathak dance

.
Spain has just one iconic dance form. India has more than 10 major classical

dance forms

, and dozens of amazing folk dances, most of which are in danger of extinction. This is a unique and peerless cultural heritage that tourism can help preserve.

As with the music institutes, the dance institutes must revive India's classical and folk dances, and help bring them in the modern, 21st century context.
A World-Class Art Institute
It should teach painting, sculpture, and other allied arts.

A cursory glance at India's ancient monuments is sufficient to see that India has rich artistic traditions going back thousands of years.

The art institutes must revive the artistic talent and creativity in the country, which will help attract the millions of tourists who travel in search of art every year.

They should be equipped with on-campus galleries and should conduct regular art exhibitions.
A World-Class Yoga Institute
India must build upon Prime Minister's Narendra Modi's efforts and create a world-class yoga institute or university in each state,

where yoga is not only taught and practiced, but also studied by historians, and researched and developed further by scientists and medical experts.

The institutes must set the world's standards in yoga, and determine what constitutes yoga, and what does not.

They should offer brief lessons for beginners, week or month long courses for enthusiasts, as well as degree courses for serious students. Foreign tourists should be encouraged to participate and enroll, just as they are in China's Kung Fu schools.

The Shaolin Temple's Kung Fu school is famous for its iconic imagery of thousands of students practicing in unison. Millions of tourists travel to China just to witness such scenes. India's yoga institutes must do the same, for yoga.
Khajuraho Dance Festival, Lokrang Festival, Lohri celebration etc are not the only known festival which attracts tourism, but small festival, local cultural event and annual celebration in Rural places is a Big opportunity to attracts tourism.

For this the State wise tourist booklet should be available for free to Tourist online and in Tourist information centers.

Book should contain festival name, description, history, and number of attendee in last few years, pictures and etc. This need to be heavily published, televised, advertised so that essence of diverse colours of INDIA pull tourists towards it !!
Each state should conduct a

yearly week-long festival to celebrate its culture and heritage

, with the participation of the state's institutes and museum.
England's Glastonbury Festival
China's Snow and Ice Festival in Harbin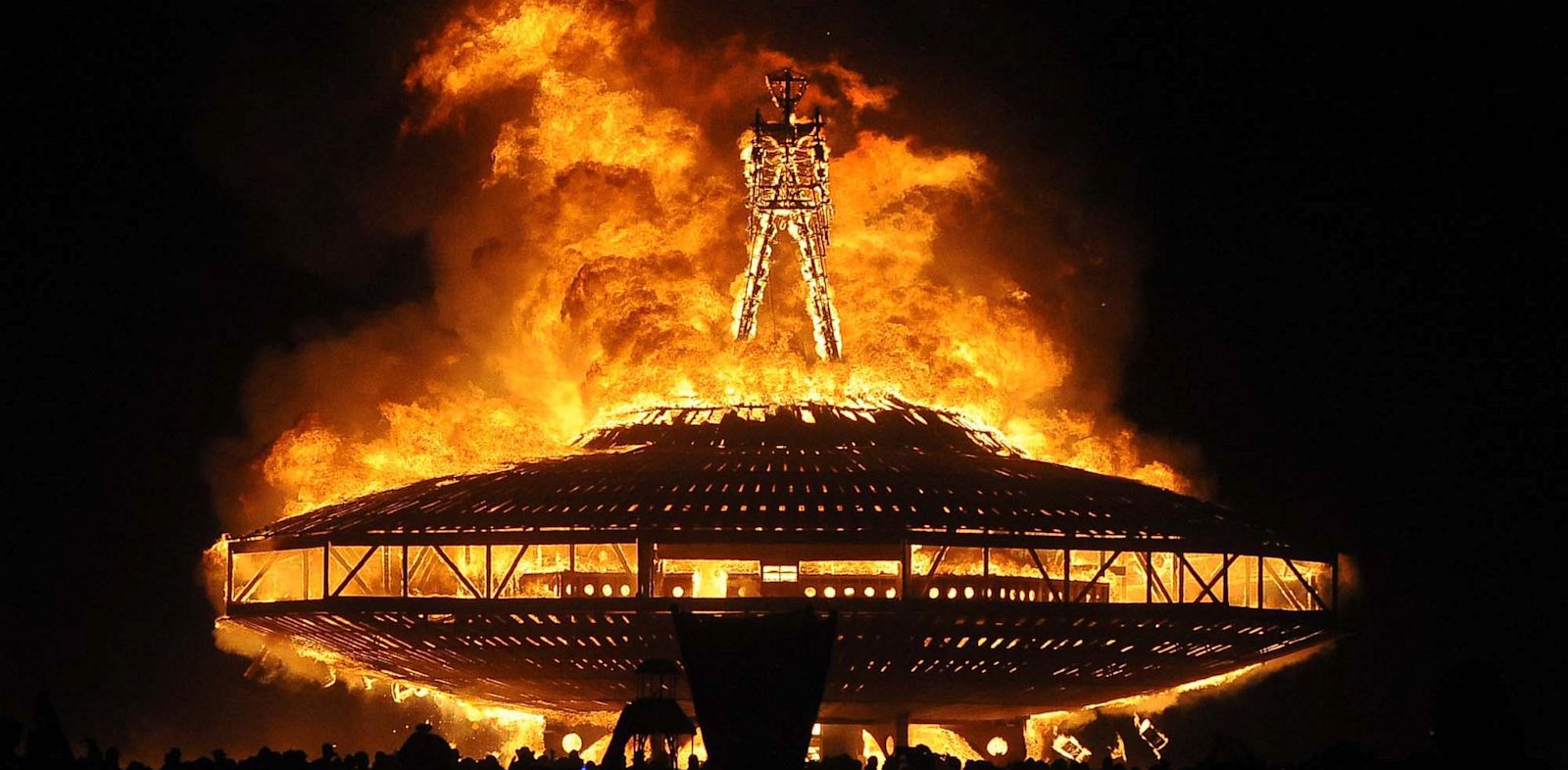 Nevada's Burning Man
The festival should be modelled after high-quality, internationally renowned cultural festivals such as England's Glastonbury Festival, Nevada's Burning Man and China's Snow and Ice Festival in Harbin, to name a few.
Sell niche tourism areas separately
A World-Class High-Capacity Multi-Disciplinary Medical City
Imagine an entire city dedicated to medicine, and filled with top-quality hospitals and clinics.

Every state should have one. This will help people in every state get access to quality medical treatment, as well as boost

medical tourism

, which is already a growing

phenomenon

with India being one of its largest beneficiaries.

Priority for treatment should be given to Indian citizens, but hospitals should be allowed to set aside a percentage of beds for foreign medical tourists.
A World-Class Entertainment Capital - A Special Administrative Region (SAR)
India's cities are notoriously devoid of entertainment, stifled by paternalistic administrators and politicians who find "fun" immoral and inappropriate and impose arbitrary restrictions and bans on nightlife.

As a consequence, a vast segment of tourists - fun lovers, party lovers, and nightlife connoisseurs - give India a wide berth, preferring to visit places such as Singapore, Hong Kong, Macao, etc.

Even places such as Dubai and Abu Dhabi in the far more socially conservative Middle East have leapfrogged ahead of India and become elite entertainment destinations.

Every state should have a world-class entertainment capital designated as a

Special Administrative Zone (SAR) along the lines of Hong Kong and Macao.

These should be open 24/7 and modeled after top holiday destinations such as the ones just mentioned.
A World-Class National Park
One national park in each state must be brought up to world-class standards by

modelling it after

national parks such as,

Jasper

,

Serengeti

, etc.

It should be well-staffed with park rangers and have world-class facilities, amenities, and infrastructure.
Build great roads and access points
It would completely wrong on anyone's part to simply say 'Create better infrastructure'. This is a very generic statement. But it is critical to build good roads and approach points to a certain tourist destination.

For foreign and domestic tourists alike, a bumpy ride with potholes and a punctured tire only to reach an exotic Indian destination is no good.

Packaged train travel, easy bus connections and safe car hire services with knowledgeable personnel combines with great freeways and highways may sound utopian but are critical features for an unmatched tourist experience.
Secret Surveys and feedbacks
·
Everybody in the system must understand that they are watched and their jobs depend on their performance.
·
If they don't perform, there will be an end to their career. This will ensure the discipline and system will be followed accordingly. Surveys and feedbacks will help maintaining this.
The Tourism industry in India is a very promising Industry and has potential to become one of the leading employers of Indians. Professional management and additional infrastructure and maintaining high standards are needed so that TOURISTs can enjoy his visit to the fullest extent and we create EMPLOYMENT and spur GROWTH !!